As I was doing the research for my Juliette Gordon Low: The Remarkable Founder of the Girl Scouts, I paid close attention to the relationship between Juliette's parents, Nellie and Willie Gordon. Juliette's own marriage was rocky–in fact, marrying William Mackay Low was the worst decision of her life. I wrestled with how that happened. Was her parents' marriage a cautionary tale? Was Daisy' father–her main model for a husband–a terrible spouse? Was he cruel? Was he cold and distant? Was he indifferent to Nellie?
Definitely not!
William Washington Gordon II was, from beginning to end, head-over-heels in love with Nellie Kinzie Gordon. They married on 21 December 1857. It was a case of opposites attracting. He was taciturn; she was outgoing. He was cautious; she was impetuous. He was a Southerner; she was Chicago Yankee. None of it mattered. Even in the very rough patch during the last years of the Civil War he still doted on her. Don't take my word for it! Eavesdrop on some of his best lines from letters he wrote to her in the 1890s. They had been married almost forty years at this point!!!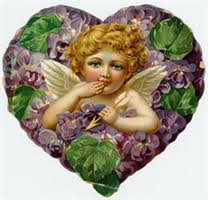 "I miss you very, very much and feel every day more and more the need of your companionship and presence.  I love you more than anybody or anything else in the world.  With millions of kisses, Your loving husband, Wm. W. Gordon."  (1)
"I dream of you every night now and long for you."   (2)
"I love you my darling wife with all my heart and soul and long to be with you to pet you and love you and it does me good to have you write that you love me."  (3)
"I can't write you a long letter and I am too tired to write a sentimental letter.  When I see you I will show you that I love you by the petting and caressing and kissing that will be as sweet to me as it can be to you.  You know I love you and you must [not] be so silly as to think I care one iota for anyone else."  (4)
"I should dearly love for you to be at home, in fact every fibre of me is calling for you and your love…."  (5)
"As I wasn't able to write you yesterday I am sending you a night telegraphic message to tell you I love you and that I hope to be with you by Saturday or Sunday…with millions of kisses, Your loving Husband." (6)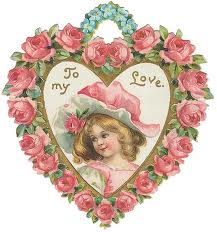 Not steamy enough for you?
It wasn't for Willie, either!
In the autumn of 1896 he created a secret language of love to use when concluding his letters to his wife. It's so secret that I cannot decipher it. Maybe you can! It centered around three words:  "silken silkweed skirling" or maybe "silken silkweed skirting." His handwriting is difficult to decipher. Here are some examples of his sign-off:
"Goodnight Silken your loving Husband." (7)
"Silken silkweed with a million kisses"  (8)
These do not always follow intimacies–more often these words are in the context of something mundane, like the business or politics he discusses with her, for example:  "It is 11 AM and I must close to go to Bank. Silken Skirling. Your loving Husband." (9) Willie usually wrote "Silken Silkwood Skirling" either before or after his signature. Such notations go on into 1898–so it was a code he continued for at least two years.
It is easy to understand why he thought up a code: letters in the family were routinely sent around to all the Gordons. Daisy, for example, would write her parents, and they would share it with her grandmother and brothers before mailing it to one of her sisters. So, his reason for the secrecy was plain.
But what did "silken silkwood skirling" actually mean?
It meant that Willie Gordon loved his wife truly, deeply, passionately–physically.
I can't prove that as a historian, alas, and that's why that phrase does not appear in my book. But I am confident enough, from having read boxes and boxes and boxes of Gordon family correspondence, to know that this was Willie's way of expressing all the profound yearning for his life mate that could not be put into words, or that could only approached by special words understood just by the two of them. Marvelous, isn't it?
And in case you are wondering whether Nellie returned the sentiment, here are two telling sentences from a letter Juliette Low wrote to her mother in 1892: "I want [to see] you too very, very much, but I don't think you would be as happy as if Papa could come with you.  All the time you were here before, you were counting the hours until you could return to him…."  (10)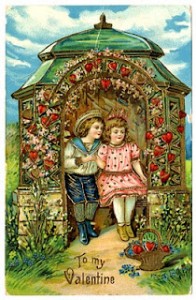 Juliette Gordon Low may have had a disappointing marriage, but her parents sure seem to have been fabulously in love all their long lives together.
I hope you have a very Happy Valentine's Day!
——————-
(1) William Washington Gordon II to Nellie Kinzie Gordon, 5 June 1894, Gordon Family Papers, MS318/42/14, Georgia Historical Society, Savannah Georgia.
(2) WWGII to NKG, 28 September [1896], GHS MS318/4/46.
(3) WWGII to NKG, 4 October 1896, GHS MS318/4/47.
(4) WWGII to NKG, 6 October [1896], GHS MS318/4/47.
(5) WWGII to NKG, 7 October 1896, GHS MS318/4/47.
(6) WWGII to NKG, 7 January 1896, GHS MS318/4/46.
(7) WWGII to NKG, 23 February 1896, GHS MS318/4/48.
(8) WWGII to NKG, 21 February 1897, GHS MS318/4/48.
(9) WWG to NKG, 7 October 1896, GHS MS318/4/47.
(10) Juliette Gordon Low to NKG, 18 March 1892, Juliette Gordon Low Birthplace, Savannah, Georgia.
The Valentines have nothing to do with the Gordons, alas, and are just for your amusement. The last one comes from the California Historical Society's blog (http://californiahistoricalsociety.blogspot.com). Photo of the Gordons used with the kind permission of the Juliette Gordon Low Birthplace.