In 1908, Sri Lanka was known as Ceylon. Juliette "Daisy" Gordon Low sojourned in that part of  south Asia as part of a longer, remarkable trip to India. She and her maid Louise, her niece Beth Parker, and her friend Grace Carter sailed from New York on Christmas eve 1907, bound for Plymouth, England, and then Cherbourg, France, where they caught a train to Paris. On 3 January 1908 they boarded another ship, headed for Naples and then Pompeii, Italy, lingering to see the ruins. By 9 January they had reached Port Said, Egypt. The passage through the Suez Canal was lit by electric light on the ship ahead of them, making the night "as bright as day." [1]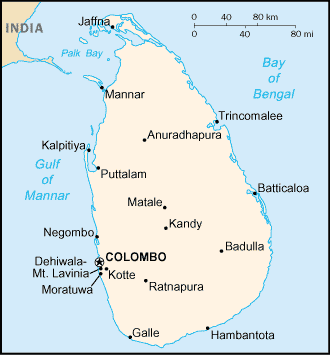 Daisy took charge of the trip's arrangements and they went first class whenever possible. She was an enthusiastic traveler and generally threw herself into every situation with fervor. She never shied away from local delicacies, and thus, for example she enjoyed feasting on peacock and "cold [camel's] hump." Even after a twenty hour railway journey with a 5:00 a.m. change of trains, the 47-year-old widow cheerily considered it all "so very interesting" as to dwarf the inconveniences.  And when there was discomfort she dealt with by sleeping, as she always had—sometimes seventeen and thirty hours at a time.
Through the Suez Canal they passed into the "vivid color and brilliant sun" of Colombo, Ceylon, on 20 January. It made Daisy think of but quickly reject the line from the hymn "From Greenland's Icy Mountains" that asked "What though the spicy breezes blow soft o'er Ceylon's isle, though every prospect pleases, and only man is vile?" [2] She looked about at the lithe and graceful people around her in Ceylon and asserted, "Man and woman are beautifully made, wonderfully graceful."  En route to Kandy, on the Mahaweli River, the stunning scenery reminded her both of Scotland and Florida, with tea plants "instead of heather, and rice fields along the railway track."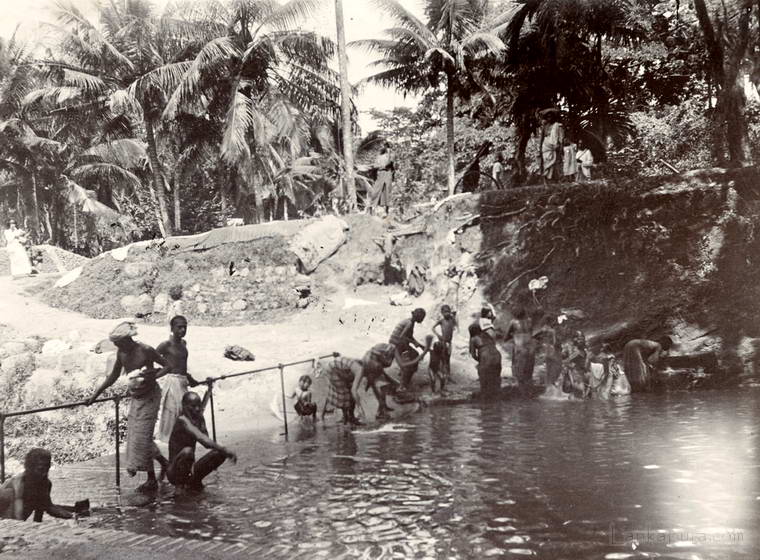 In Kandy, Daisy made sure that she and Beth and Grace saw the principal tourist site in the old royal capital, the Temple of the Tooth which contained the sacred relic of the Buddha. She proclaimed the temple "exquisitely decorated" and noted that the shrine itself was "blazing with rubies and precious stones, cat's eyes a big as plovers' eggs and one emerald big enough to be carved in [the] image of Buddha." The temple priests, wearing yellow and with shaved heads, impressed her just as much as the temple's library. It held, she marveled, "a book 800 years old with doctrines of the Buddha." Everything was fascinating.
Contrasted with the jewels decorating the shrine were the fruits and spices growing in the nearby Royal Botanical Garden. "It does seem odd," she pondered "to pick off cloves, nutmegs, cinnamon, allspice, from the trees, and to see pineapples, dates, coconuts, breadfruit, lemons, oranges, bananas…figs, melons, mangoes" ready to be picked and eaten all at the same time. Daisy mused that one of the fly-eating orchids might be very useful at the Gordon home back in Savannah on hot summer nights.
She found Ceylon too "impressive" for words, and chided herself for her inability to describe it all. On 23 January, they left the glorious landscapes, "lavish tropical" plants, and the heady smells of the spices and moved on to India. Juliette Gordon Low was one of few American women to have explored Ceylon. Throughout her travels, she  maintained an open mind and a generous spirit, seldom criticizing the new or the unfamiliar, but taking delight in nearly everything she encountered. Even though it was part of the British empire in 1908, Ceylon was still considered an exotic and extremely unusual place to visit–especially for a woman. But as you know, nothing like that ever stopped Daisy Low.
---
[1] All of the quotes from Daisy come from her diary, which is located at the
Georgia Historical Society
, in Savannah, Georgia (Gordon Family Papers, MS 2235, Box 28, Folder 210.b).
[2] Anglican Reginald Heber, Lord Bishop of Calcutta in the 1820s, authored the hymn with that controversial line.
photos: Buddhist monks, public bathers, and Queens Hotel from http://lankapura.com; Temple of the Tooth from http://mypostcard-page.blogspot.com; map from Google maps.