Everything is big in Texas, and the Girl Scouts centennial exhibit at the Texas State Fair is no exception! The Girl Scouts of Northeast Texas have taken over the beautiful Hall of State, right around the corner from the Cotton Bowl, to display their Girl Scout and their Texas pride. And if you live anywhere near, I strongly encourage you to come see it. It's wonderful!
GSNETX CEO Colleen Walker and Member Relations Liaison Emilie Anderson invited me to give one of their "Girl Scout Moments" on the topic of why I wrote Juliette Gordon Low: The Remarkable Founder of the Girl Scouts.
I was especially glad to return to Texas because my father lives in Dallas. He accompanied me to the talk–it was the first time he's ever heard me give a presentation, and the first time he's been introduced to my Girl Scout world since the days he ferried me to Brownie meetings!
We arrived in good time to see the exhibits, which ranged from a room dedicated to two Dallas-area camps, Camp Bette Perot and Camp Whispering Cedars, and to the capital campaigns on their behalf…
to AT&T-sponsored STEM exhibits…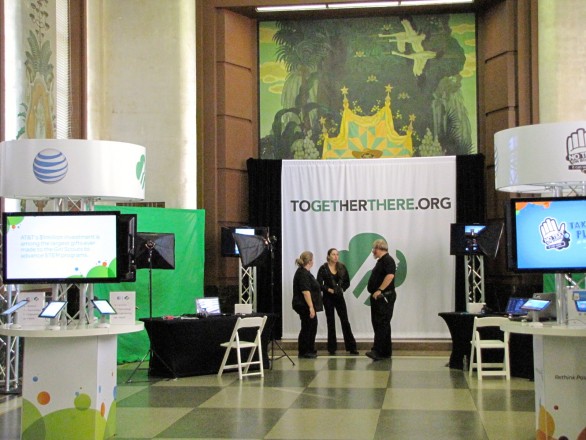 to historical exhibits…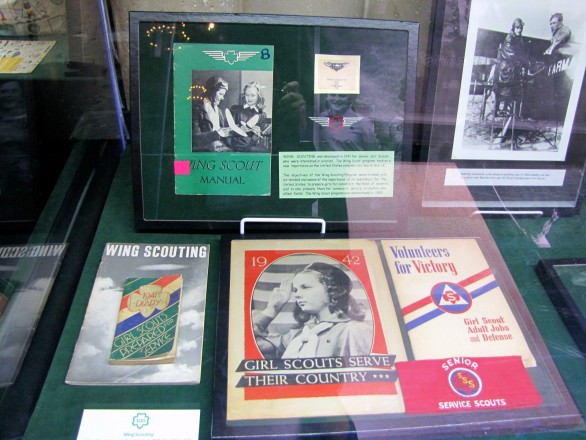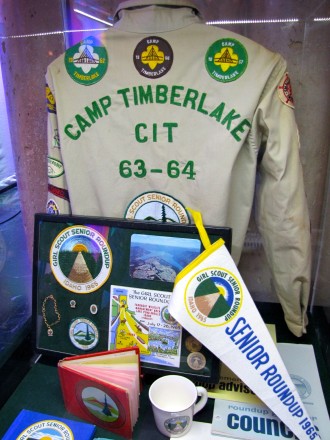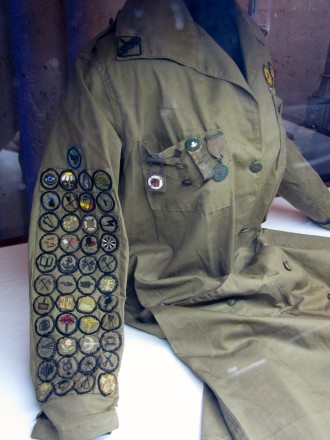 including Juliette Gordon Low's home! Here's a lovely Girl Scout as Juliette, phoning Nina Pape to set it all in motion: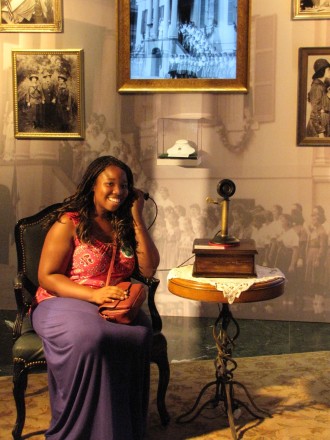 There  was a cookie timeline…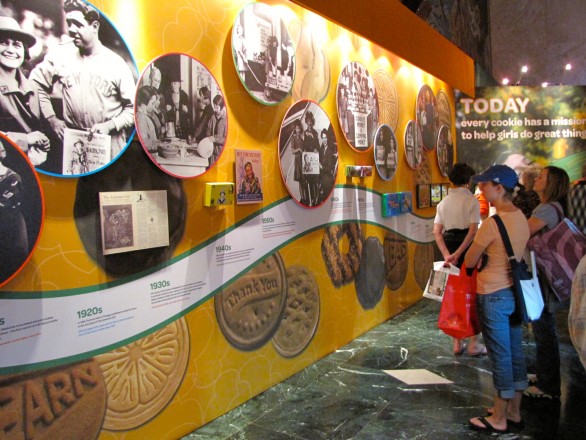 and there were early cookie cutters used by institutional bakers: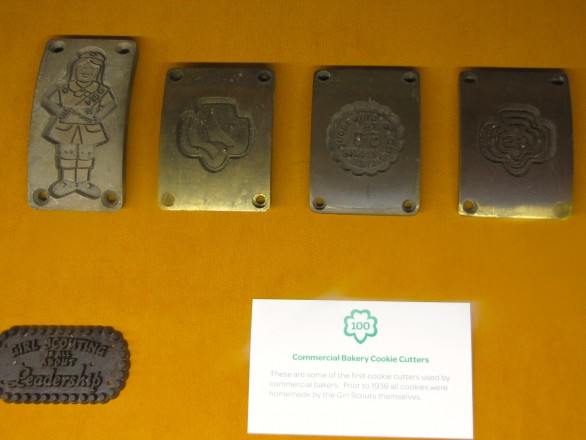 There was a campfire with a singalong, multi-media displays, and even a horse:
There was much, much more on exhibit than these photos show. It was really well done!  Such hard work! Over 110,000 people have been to tour it so far.
I had to tear myself away to give my talk.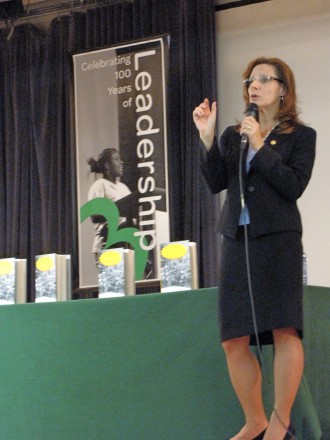 Then, after terrific questions from a great audience, I signed some books: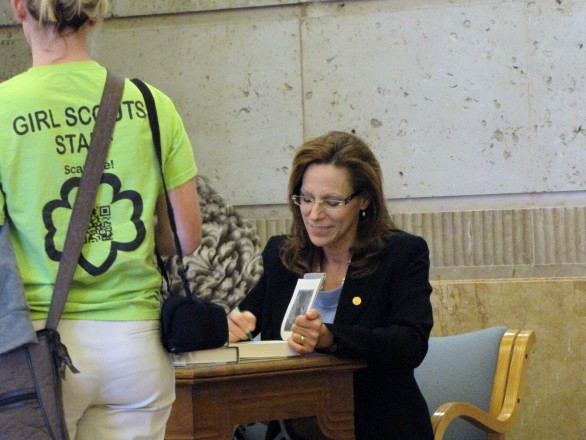 and located the fried Samoas:
I said my goodbyes to a whole lot of Girl Scouts who could not have been friendlier or more welcoming, and strolled off across the fairgrounds with my father as the Texas sky began its slow fade to black: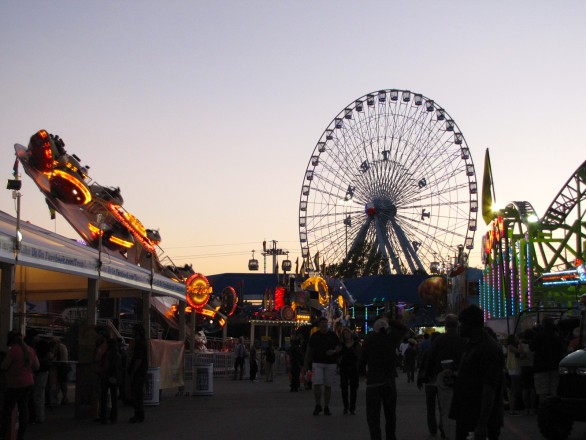 It was a great night. I thoroughly enjoyed meeting everyone, hearing Girl Scouting stories, and viewing the exhibit. What a wonderful way to commemorate one hundred years of strong, active, creative, dedicated Girl Scouts in Texas any beyond.
How lucky am I?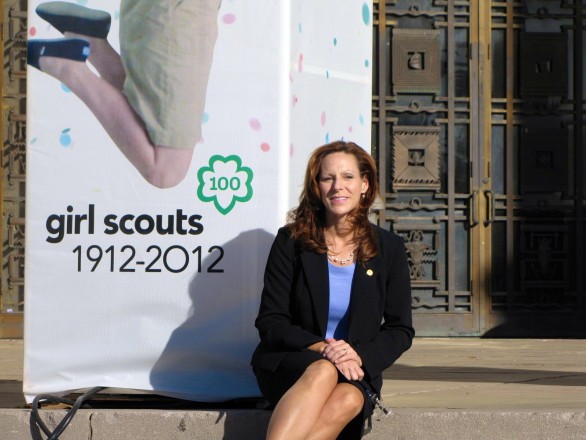 Want to see more photos of the Texas State Fair centennial exhibit? Visit my Facebook pages: Stacy A. Cordery, Author or Juliette Gordon Low.