Bio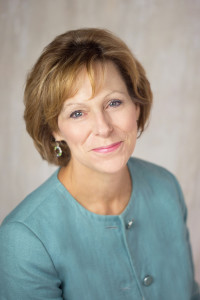 I find people endlessly fascinating—their choices, their justifications, their joys and sorrows, their innate nobility. John Donne was right of course; no man (or woman) is an island.* When one interesting individual intersects with larger social forces then historical biography is born.  Juliette Gordon Low, Alice Roosevelt Longworth, and Theodore Roosevelt lived very different lives yet, all contributed to fabric of American society and to the broader world in important and intriguing ways. They all had marvelously complicated inner worlds as well as family and intimate friends who supported, challenged, and betrayed them.
The job of the historian is not to lobby for or against the subject of her research, but to attempt to treat as objectively as possible both the documentary evidence and the final analysis. If I can do that while recreating the desires and fears, the antipathies and passions of my subjects, then I will have succeeded. I am honored to have you read my biographies, and I am always glad to hear from you.
My own biography—my autobiography—began in 1961, in Michigan, where I was born. My happy childhood included joining the Brownies and the Girl Scouts, and that's when I first learned of Juliette Gordon Low. Eventually I graduated from the University of Texas with a bachelor of arts in Theater. I earned my masters and doctoral degrees at UT also, working with renowned historian Lewis L. Gould. In his fabulous courses I first met Theodore Roosevelt and then Alice Roosevelt Longworth.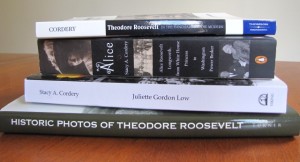 In 2016 I moved to my current position as professor of History at Iowa State University. From 1994 to 2016 I taught at Monmouth College where I served as everything from faculty senator to department chair to cheerleading squad coach. I even stepped back on the stage as Macbeth, in a gender-switched version of Shakespeare's great play. I was honored to have won Monmouth College's only teaching award four times.  I have contributed to the historical profession in my work with the American Historical Association's Teaching Committee, the Theodore Roosevelt Association, Women and Gender Historians of the Midwest, H-Women, H-HistMajor, and the Society for Historians of the Gilded Age and the Progressive Era, among others. I am the web bibliographer for the National First Ladies Library and was the first Distinguished Visiting Scholar at the Theodore Roosevelt Center at Dickinson State University in North Dakota. I continue to consult with Dickinson State as we work to build the Theodore Roosevelt Presidential Library.
*"All mankind is of one author, and is one volume; when one man dies, one chapter is not torn out of the book, but translated into a better language; and every chapter must be so translated….No man is an island, entire of itself; every man is a piece of the continent, a part of the main. If a clod be washed away by the sea, Europe is the less, as well as if a promontory were,  a well as if a manor of thy friend's or of thine own were. Any man's death diminishes me, because I am involved in mankind; and therefore never send to know for who the bell tolls; it tolls for thee."
~John Dunne, Meditation XVII